FREE Mobile Banking is Now Available!
Bank at your convenience
WPDCU is excited to announce the launch of Mobile Money. Whether you're at the beach, lounging at the airport or waiting for an oil change, you now have the power and convenience to securely check your account balances and history, and make loan payments and account transfers with Mobile Money.
If you have a mobile phone, you can access your account information whenever you want. Banking on the go - and IT'S FREE!
Easy ways to access:
How to get started?
Be sure you're registered for Online Banking for a seamless transition into Mobile Money. If you are not currently signed up for Online Banking you can do so @ https://www.netit.financial-net.com/wpdcu/cgi-bin/ebs. Once you are signed up for Online Banking, follow the below steps to sign up for Mobile Money.
CLICK HERE for a printable version of step by step instructions on how to sign up for Mobile Money and a certified device list.
Have your mobile device handy
Login to your Online Banking account on your computer @ https://www.netit.financial-net.com/wpdcu/cgi-bin/ebs
Click the Self Service tab
Click Mobile Money under Additional Services
Click Sign Up
Read and accept the Terms and Conditions by checking the box and then clicking continue
Select from the following choices that you wish to access on your phone: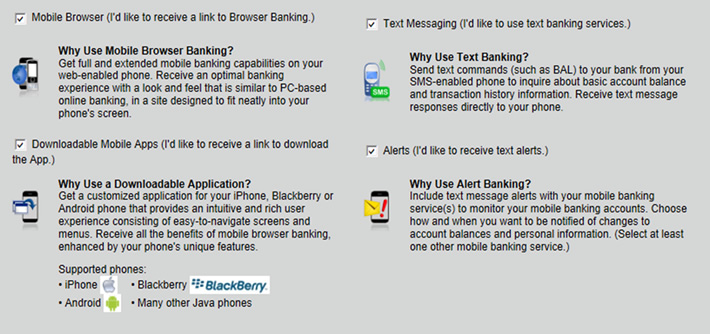 Choose your appropriate time zone
Select the account(s) you wish to manage on Mobile Money
Create nicknames for your accounts for use with text banking, and then click Continue
Enter your cell phone number then click Continue
You will receive a text message on your phone containing the activation code. Enter the activation code here and click Activate.
You may now begin using your phone for mobile banking. Now follow the links you received via text to download the application and/or visit our mobile banking site.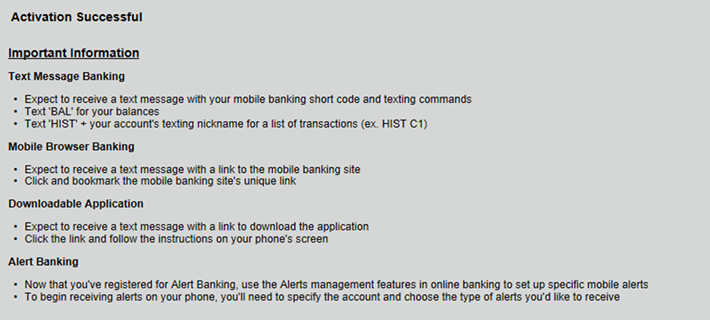 If you have any questions or problems signing up for Mobile Money please call us at 508-799-7677. We hope you enjoy our new service!